Nokia has always been one of the leading smartphone companies across the globe from generation to generation. Nokia phones never fail to meet the expectations of all users that is why the name is always the talk of everyone's town. What makes Nokia a one of a kind and exceptional in terms of comparison with other companies is that Nokia models and units advocate "versatility". Nokia phones are designed to reach everything, from the domain of communication to the realm of entertainment. Nokia suits well with the style and preference of the consumers. Furthermore, Nokia never gets out as a trending icon. Time after time, Nokia always boasts a new model which is far different from the predecessor thus making it a new craze and building a new picture of originality and expectancy. Henceforth, this is an appetizer for those Nokia aficionados who can feel the rush of excitement for the Hottest Nokia phones this 2012. Listed underneath are the Nokia models which are reckoned as the remarkable phones of the year showcasing their incredible features and specifications:
Nokia Lumia 900
This is a hip device featuring an amazing operating system of Windows Phone 7.5 with a 1.4 GHz processor to bring out the best browsing experience using IE9 hardware accelerated graphics, Internet Explorer 9, 4G LTE network and HTML5 support. In terms of media portability, Lumia 900 offers a large 4.3" Clear Black AMOLED display with 8-megaixel primary camera in Carl Zeiss optics, 1-megapixel frontal camera, dual-LED flash and wide angle focal length of about 28 mm for high-quality images. For entertainment, this is also an AT&T U-verse Mobile that lets users to browse the U-verse TV program guide, manage their DVR records and watch hit TV films from different genres anywhere and anytime.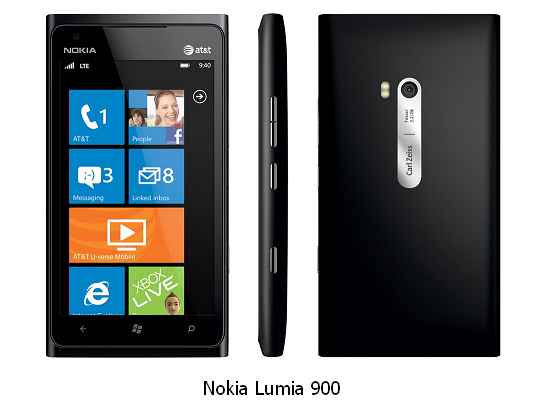 Nokia Lumia 800
This features a Curved 3.7" AMOLED Clear Black glass touch screen display which is integrated into a smooth one-piece solid unit. Users can enjoy online access through the Bing, Internet Explorer 9, HTML 5 and Wi-Fi connections. It also entails 8 MP Auto-Focus with Carl Zeiss optical camera, dual LED Flash and HD Video. Nokia Lumia 800 offers the best Windows Phone experience to date.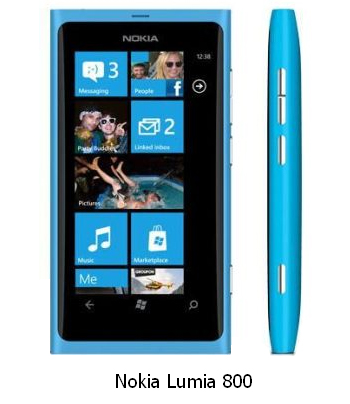 Nokia 808 PureView
This is the most stunning smartphone introduced by Nokia primarily because of its bombastic 41-megapixel camera. The high pixel count only means that it is possible to effectively "zoom" by cropping into the center of the image and reduce the number of pixels together into one pure pixel eliminating the visual noise thus it can offer 2.8x zooming performance at lower noise while maintaining the usual 5MP or 8MP output and focusing distance. Even at full magnification, the quality of graphics and pictures remain the same and even improved. The same process allows 1080p video to be shot with a 4x cropping zoom. The idea here is not about printing out large billboard images but to create amazing photos at normal and manageable sizes which will provide excellent outputs. The camera itself is constructed in one high-index low-dispersion glass mold of non-spherical lens with a mechanical shutter and neutral density filter. It is not only a nice cameraphone but also it is indeed a great smartphone because it got the latest Nokia Belle Operating System with Feature Pack 1 enhancements allowing improved performance, personalization and entertainment options.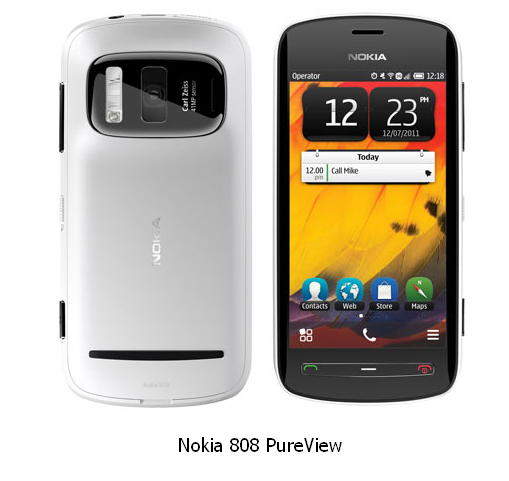 Nokia Lumia 710
This device works at blinding speed as it operates on T-Mobile 4G HSPA+ network. It is so quick that it can beat other phones in switching between landscape and portrait modes of display. It has 1.4 GHz Scorpion CPU and 512 MB RAM for smooth handling. The LCD screen is comfortable with the 5MP camera.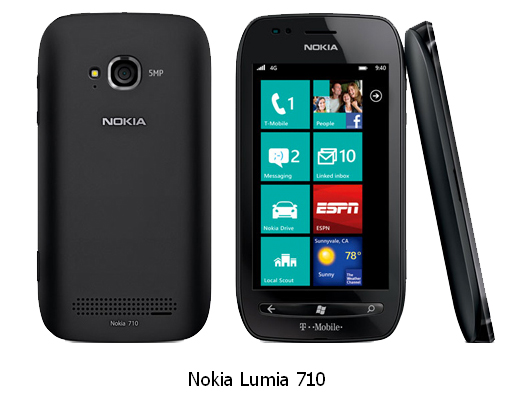 Nokia Asha 302
This device is perfect for extensive communication purposes from the messaging to online chatting in Facebook, Twitter and WhatsApp integration. This is also the first Nokia feature phone to get into Microsoft Exchange email operated by Symbian OS. Another main feature of the Asha 302 is its QWERTY keyboard. This makes texting and typing more convenient. In terms of screen display, it comes with a TFT 2.6" screen with 320x240 pixel resolution powered by 1 GHz processor. There are also other major multimedia capacities like the 3.15 MP camera and the 16MB internal memory with a card slot for micro SD cards.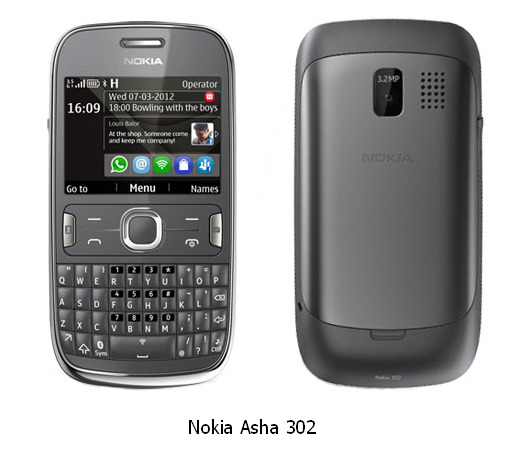 Nokia 603
This is a powerful smartphone powered by Nokia Symbian Belle Operating System featuring a compact design with 3.5" Clear Black TFT capacitive touch display, multi-touch input of 16M colors and Web TV and A-GPS with Nokia Maps. It packs up to 1 GHz processor to provide faster and smarter performance. It also offers a 2 GB internal storage allowing up to 32 GB of external memory through a micro SD card. The camera configuration of Nokia 603 is great in its feature offering a video recording of 720p at 30 fps using a rear-facing 5 MP full-focus camera that click a picture shot with a resolution of 2592x1944 pixels.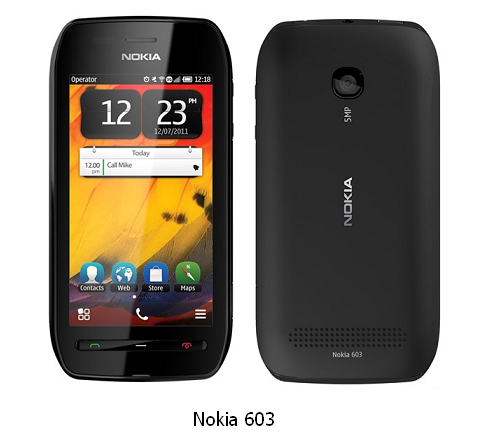 These are some of the phone models that Nokia is aiming for another hit on the yard scale this 2012. Nokia smartphones will always be on your side as far as telecommunications and mobile entertainment are concerned.