Nexus S
The Nexus S the first mobile phone running on the latest Android version –
Gingerbread 2.3
. This is manufactured by Samsung and was designed by Google, which is also the developer of the Android OS. The Nexus S has 1GHz processor. It is equipped with 512 RAM and 16 GB internal storage. Its 4-inch display is a touch screen with 800x480 pixels resolution.
Samsung Focus
The Samsung Focus is also known with other names: SGH-i917 and Cetus. This is the latest Samsung phone running on Windows Phone 7 OS. This model has multi touch display that is 4 inches in length (diagonal). The phone is powered by 1 GHz Qualcomm processor. Its internal storage amounts to 8GB and expandable up to 40 GB through microSD. The SGH-i917 has 5Megapixel camera with auto focus and LED Flash.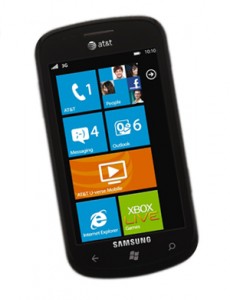 Samsung Continuum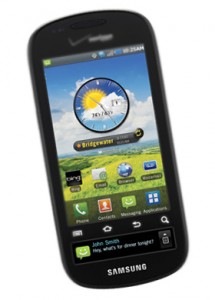 The Continuum belongs to the Galaxy S family. It runs on Android 2.1 OS. This model features 2 screen: its main screen which is 3.4 inches diagonally and a small ticker screen below the main screen that shows instant alerts. Its large screen has 800x480 pixels resolution while its ticker screen is 480x96 pixels. This phone is powered by 1GHz processor and has 512MB internal storage. Its sole rear camera is 5Megapixel unit with LED flash.
Samsung Mesmerize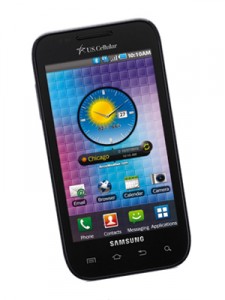 The Mesmerize is another Samsung Galaxy S variant and also known as Mesmerize i500 Touch Screen. It runs on Android 2.1 version and upgradable to higher Android 2.2 Froyo. It features 4 –inch touch screen display. This models looks slim with dimensions of (4.92) x (2.53) x (.39) inches. It can utilize fast internet connection through its WiFi capability. Additionally, this phone is equipped with a 5 Megapixel camera.