The ipad boasts its large touch screen capable of full touch operations - perfect experience for web browsing, viewing photos and watching movies. The screen not just shows off the inner technology but also its elegant design.
iPad Screen Resolution
The iPad LED-Backlit display has a resolution of (1024x768) pixels at 132 pixels per inch. It displays high quality output and the colors are remarkably vibrant in its.
iPad Screen Size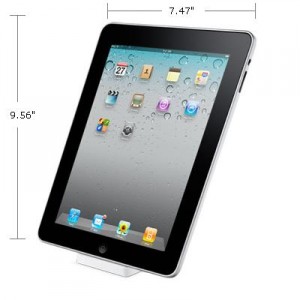 The screen stretches 9.7 inches diagonally making it excellent for multimedia viewing yet still portable. It is relatively slim as it is just 0.5 inch thin with width of 7.47 inches and 9.56 inches height. The screen is also fingerprint resistant with its oleophobic coating