Asus Transformer Prime (Original)
Asus amazed tech junkies when it
launched
the Asus Transformer Prime in the 4th quarter of 2011 (November 09, to be exact). The Transformer Prime "transforms" between tablet pc and notebook. A nifty mobile dock with full qwerty keyboard, touch pad, USB port and extended battery supply carries out the "transformation". Added to the enticements is its pioneering quad-core processor and a claim to be the first Android 4.0 Ice Cream Sandwich tablet PC (upgradable to Android 4.0 from default Android 3.2 Honeycomb). The Transformer Prime is branded to be an ultra-slim and light packed with computing and multimedia power. With thickness of 8.3mm, it is definitely one of the slimmest tablets available in the market. Its weight is 586g (without the dock) which is lighter compared to the iPad 2 that weighs 601g for WiFi model and 607 for WiFi+3G model.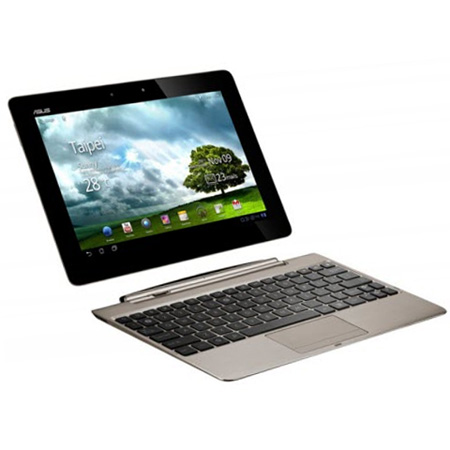 Its performance power is courtesy of a quad-core processor (NVIDIA's Tegra 3). As a topnotch multimedia tablet, it supports 1080p video playback, superb 3D graphics and SonicMaster audio.
Asus Transformer Pad
Recently,
Asus
re-branded its tablet pc into Transformer Pad. Two new models were launched: The Transformer Pad Infinity Series and the 300 Series. The Infinity Series is the high-end option while the 300 Series is seen as the budget alternative. The two look almost identical except on their rear finish.
The infinity Series is a polished version of the Original Transformer Prime. There are two models available: WiFi and 4G LTE models. The Infinity features higher display resolution at 1920 x 1200 pixels, a default Android 4.0 OS, and higher processor speed at 1.6 GHz (quad-core). The 4G LTE model, however, 1.5GHz speed and is just has 2 cores (dual-core).
The Transformer Pad 300 series is deemed as the budget alternative for the original Asus Transformer Prime pertaining to its lower specs - lower processor speed, only 16GB for storage, and Bluetooth 3.0. Other specs are much similar to the Infinity Series though.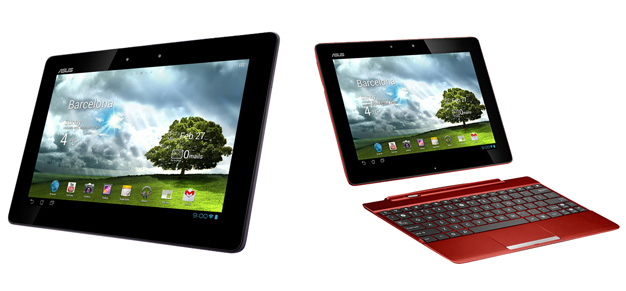 Specs Comparison
| | | | | |
| --- | --- | --- | --- | --- |
|   | Transformer Prime (Original) | Transformer Pad Infinity (WiFi) | Transformer Pad Infinity (4G LTE) | Transformer Pad 300 |
| OS | Android 3.2 Honeycomb (upgradable to Android 4.0 Ice Cream Sandwich) | Android 4.0 Ice Cream Sandwich | Android 4.0 Ice Cream Sandwich | Android 4.0 Ice Cream Sandwich |
| Processor | 1.3GHz quad-core Nvidia Tegra 3 | 1.6GHz quad-core Nvidia Tegra 3 | 1.5GHz dual-core Snapdragon S4 | 1.2GHz quad-core Nvidia Tegra 3 |
| Display | 10.1 inches(1280) x (800) pixels | 10.1 inches(1920) x (1200) pixels | 10.1 inches(1920) x (1200) pixels | 10.1 inches(1280) x (800) pixels |
| Size & Weight | (262.89) x (180.8) x (8.38) mm586 g (tablet) 537 g (dock) | (262.89) x (180.8) x (8.38) mm586 g (tablet) 537 g (dock) | (262.89) x (180.8) x (8.38) mm586 g (tablet) 537 g (dock) | (262.89) x (180.8) x (9.9) mm635 g (tablet) |
| Memory & Storage | 1GB RAM 32GB or 64GB | 1GB RAM 32GB or 64GB | 1GB RAM 16GB or 64GB | 1GB RAM 16GB |
| Connectivity | WiFi b/g/n Bluetooth 2.1 USB 2.0 | WiFi b/g/n Bluetooth 4.0 USB 2.0 | 4G LTE 3G WiFi b/g/n Bluetooth 4.0 USB 2.0 | WiFi b/g/n Bluetooth 4.0 USB 2.0 |
| Camera | 1.2 Megapixel (front) 8.0 Megapixel (rear) | 2.0 Megapixel (front) 8.0 Megapixel (rear) | 2.0 Megapixel (front) 8.0 Megapixel (rear) | 1.2 Megapixel (front) 8.0 Megapixel (rear) |
| Battery | 18 hours (with dock) | 16 hours (with dock) | 16 hours (with dock) | 15 hours (with dock) |