iPad 2
The second generation of Apple's iPad is packed with a dual core 1GHz Apple A5 chip and runs the latest iOS v4.3.5. Compared to the first iPad, it is considerably lighter and thinner. It features the new Apple application, Facetime, which enables smooth and clear video-calls using front and rear cameras – both HD. The iPad 2 is built with Wi-Fi technology and is also available with 3G connectivity on either AT&T or Verizon. It was officially released last March 11, 2011.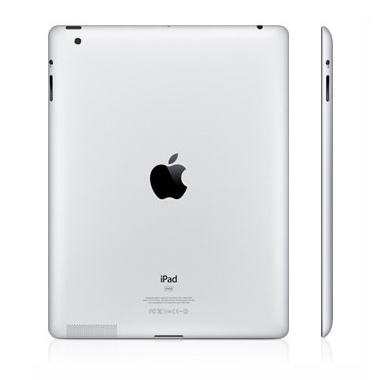 Samsung Galaxy Tab 7.7
This updated and improved version of the Galaxy Tab 10.1 comes with a Samsung-made 1.4GHz dual-core processor. It runs the new Android v3.2(Honeycomb) and is also the very first tablet to feature a 7.7-inch Super AMOLED display, providing clearer and more vibrant colors than any other tablet. It can hold up to 16GB to 64 GB of internal memory. Galaxy Tab 7.7 also includes a microSD card slot, Wi-Fi, GPS and Bluetooth connectivity. There is no fixed date for the release of the tablet yet but it is assumed to be before year end.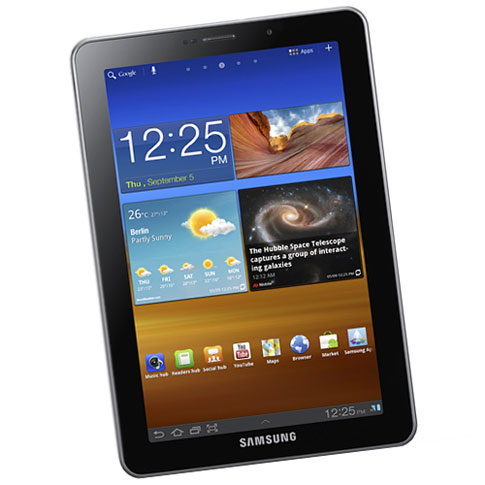 HP Touchpad
The HP Touchpad is built with 1.2GHz Qualcomm Snapdragon dual-core APQ8060 processor and Qualcomm Adreno 220 core graphics capability. The power of these two combined delivers a super speedy performance and more realistic graphics. Sound quality is also astounding because of the inclusion of Beats Audio. The Touchpad runs HP's webOS 3.0 and also supports wireless printing. It was launched in the US last July 1, 2011 and July 15 in Canada, United Kingdom, France and Germany.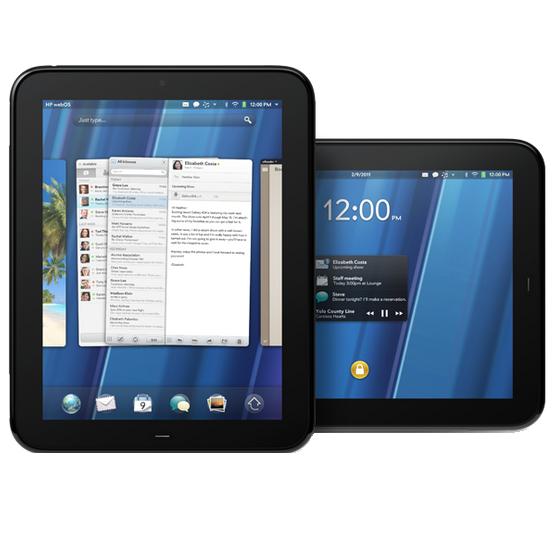 Blackberry Playbook
This tablet from RIM boasts of a 1GHz dual-core processor, a high-resolution 7" multi-touch display and the new Blackberry Tablet OS. Along with the signature OS are signature applications that users have enjoyed in the Blackberry smartphones through the Blackberry App World. Blackberry Bridge is an application which lets you sync your Blackberry phone to your tablet so you can view emails and contacts in your Playbook. It also has support for Adobe Flash 10.2 and HTML5 so one can get a maximum browsing experience. Playbook was released last April 19, 2011 in the USA.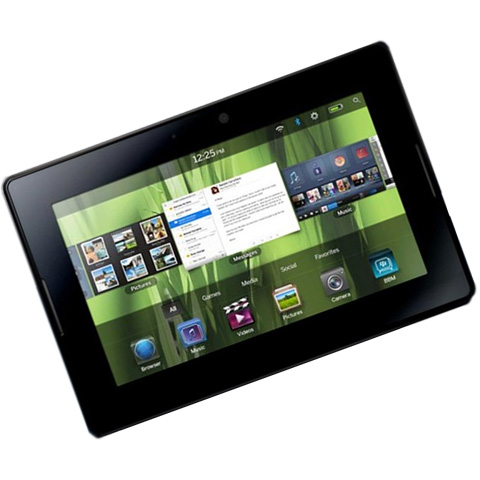 HTC JetStream
The first Android v3.1 Honeycomb tablet from HTC is powered by a remarkable Qualcomm Snapdragon 1.5 GHz dual-core processor. HTC Jetstream is the first 4G Long-Term Evolution/Evolved High-Speed Packet Access (LTE/HSPA+) tablet from AT&T, promising fast network access. It is also the first time that the Android Honeycomb combined with the HTC Sense user interface to create a really sophisticated environment in the slate. JetStream was released last September 4.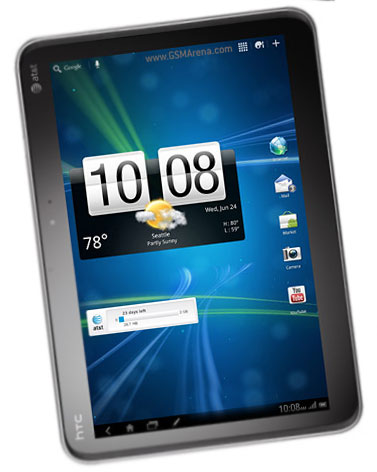 Motorola Xoom
Powered by a 1GHz, NVIDIA Tegra 2 dual-core processor, the Motorola Xoom is branded the first Motorola tablet released with an Android 3.0 Honeycomb OS.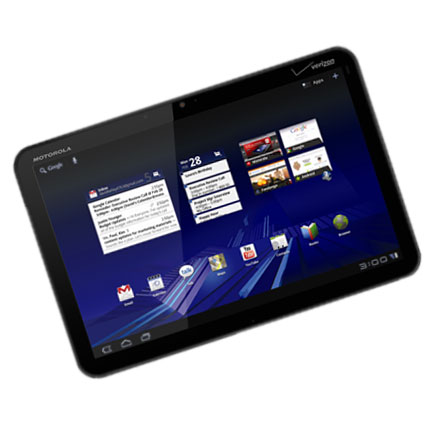 It features a 2 MP front-facing camera for video chatting over Wi-Fi or cellular Internet and a rear-facing 5 MP camera that records 720p video. This slate also has a 1280×800 px widescreen resolution, a 10.1-inch display and 3D graphics acceleration. The 3G version of the Xoom was released last February 24, 2011, while the Wi-Fi version, last March 27, 2011