The iPad hype is the main driver in popularity of tablet PCs. Undeniably, iPad is the most popular tablet with over 17 Million units sold from last year. Other manufacturers already ride in the competition and unveiled their tablets, most of which address the
shortcomings
of the Apple tablet. On our
previous post
about the list of hottest ipad competitors, we have the following: • Samsung Galaxy Tab – the 7-inch Android 2.2 Froyo tablet from Samsung • HP Slate 500 – The Windows slate tablet of HP • Blackberry Playbook • Dell Streak – a petite tablet from dell • The JooJoo – perfect for users who prefer the Linux environment New tablets with exciting features are introduced in the market to cope with the competition. Also, some manufacturers of tablets mentioned above introduced new versions or unveiled new tablets. Here is the latest list of iPad hottest competitors:
The Motorola Xoom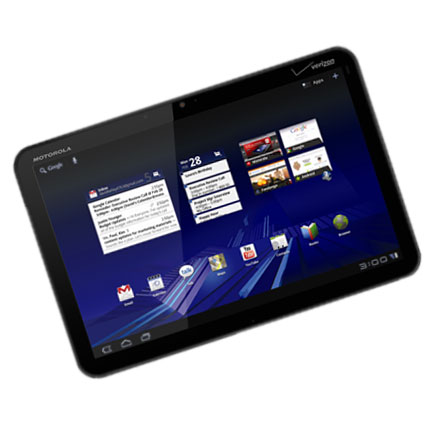 This large screen tablet is the first device to officially run under the latest Android Operating System – Android 3.0 Honeycomb. It boasts a computing power courtesy of the
dual core processor equipped
in it. The Xoom is 4G ready. Its default 3G connectivity can be upgraded to the faster 4G should the user see fit.
Samsung Galaxy Tab 10.1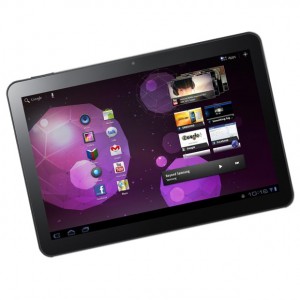 The
7-inch Samsung Galaxy Tab
was deemed to be one of the best iPad competitors as it addresses most of the iPad's lapses – lack of cameras, no tethering, no flash, no SMS and voice call capabilities. The 7-inch Galaxy Tab might be quite small for many users. Here comes the next version of the Galaxy Tab, the Samsung Galaxy Tab 10.1. This is a large screen version of the Galaxy Tab and packed with the latest
Android OS
as well as other apps. This tablet also boasts a dual core processor.
HP TouchPad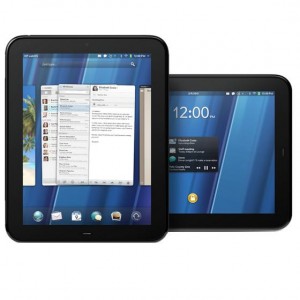 The HP TouchPad dimensions are very close to that of iPad's. This
HP tablet
runs on WebOS, an operating system that boasts user interface and support to latest web technologies. Its speedy browser is also one of its main highlights.
Comparison
| | | | |
| --- | --- | --- | --- |
| | Motorola Xoom | Samsung Galaxy Tab 10.1 | HP TouchPad |
| OS | Android 3.0 Honeycomb | Android 3.0 Honeycomb | WebOS 3.0 |
| Processor | 1.0 GHz dual core processor | 1.0 GHz Tegra dual core processor | 1.2 GHz Snapdragon dual core processor |
| Storage | 32 GB | 16GB or 32GB | 16GB or 32GB |
| Screen | 10.1"Touchscreen1280x800 pixels | 10.1"Touchscreen1280x800 pixels | 9.7"Touchscreen1024 x 768  pixels |
| Dimensions | (9.81) x (6.61) x (0.51) inches | (9.69) x (6.7) x (0.43) inches | (9.45) x (7.45) x (0.54) inches |
| Connectivity | WiFi, USB 2.0, Bluetooth | WiFi, USB 2.0, Bluetooth | WiFi, Bluetooth, USB 2.0 |
| Battery | 10 Hrs | 10 hrs | |
| Cameras | 5 Megapixel rear2 Megapixel front | 5 Megapixel rear2 Megapixel front | 1.3 Megapixel front |