Before the official launch last March 25, 2011, techies and Apple fans have already anticipated the release of the iPad 2. Equipped with a better processor ,a dual core Apple A5, the
iPad 2 processor
is claimed to run twice as fast as the original iPad for CPU operations and nine times faster for GPU operations. It retains the 10-hour battery life and has a similar pricing scheme as its predecessor. » Major Shortcomings The
second generation iPad
have had mostly positive reviews from the millions of consumers who have already gotten their hands on the tablet. The demand still continues to exceed the supply. But despite its popularity, many owners have discovered several glitches and bugs of the iPad 2.
» WiFi/Connectivity issues
Similar to the problems experienced last year by owners of the first iPad, it is hard to maintain a stable connection to WiFi networks with the iPad 2. Customers have reported that the a few minutes after a connection has been established, it will disconnect and will not return until the system has been rebooted. For the first iPad, firmware updates fixed this problem. The iPad 2, however, already has the more updated iOS firmware 4.3 installed. This problem is presumed to be software related, and Apple believed that the release of the latest iOS version 4.3.2 will fix this. Recent reviews said that this update, indeed, did a bit of improvement but did not fully resolve the problem yet.
» Backlight Bleeding
Users complained about uneven patches of brighter light on some parts of the
ipad screen
when in used. Initially, people just thought they were unlucky to have bought one with a manufacturing defect. However, when those who were given replacements still had the same problem, they concluded it to be a general drawback of the iPad 2. Many customers also experienced dead pixels and yellow tinting with their tablets.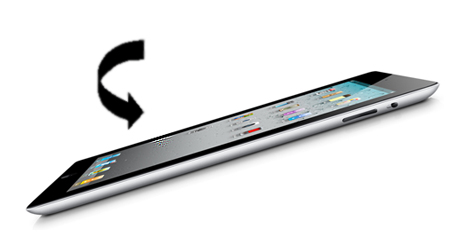 » Facetime Freezing
Another glitch that had been found with the device is the poor quality of the camera and the faulty Facetime application, a video chat software created by Apple. Users reported that it functions properly for a while then just hangs. A image of the last frame will remain frozen on the screen. The iPad 2's camera, on the other hand, pales in comparison to cameras of smartphones and snaps still photos at only 960 x 720 resolution.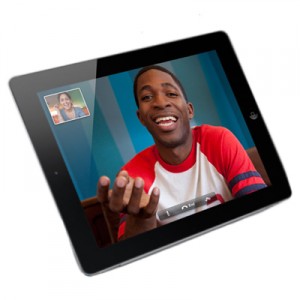 Other problems seen were microphone distortion and more-than-normal heating of the tablet.
iPad 2 vs Competitors
Popular as it may be, it still can't be considered the "perfect tablet". Many of the
ipad competitors
are developing new products that have better and improved features that one cannot find in the iPad 2. One is a 4G network capability that is already present in the Samsung Galaxy Tab and LG's G-Slate. Another issue with iPad is that it lacks an SD-card slot and a USB port, reducing its efficiency for easy data management. Whereas the Motorola Xoom is equipped with a 5-megapixel camera, the iPad just features a single 2-megapixel rear camera. Although the iPad 2 is still predicted to be the top-selling tablet for the year, its competitors are definitely gaining ground.