UPDATE:
Check out our latest article about
iPad 2 problems
The iPad hype hides some of the worst disadvantages a modern tablet PC has. Everybody is getting an iPad without considering its cons. Yet the following listed are commonly present on most iPad competitors. Here is the list of iPad's major drawbacks.
No Tethering
Tethering is particularly useful to take advantage of your mobile phone's internet connection. During lack of WIFI, tethering the iPad with an existing phone is a great solution. Or if you have the iPad 3G only model, tethering proves a cost saving approach – no need to get your iPad a seperate 3G plan. Can you tether your iPad? No you can't! Apple officially announced that they do not support tethering of the iPad even if you have their iPhone. Either this is due to lack of necessary technology in the iPad or simply because Apple wants to protect the sales of their 3G Model. Should you badly need to tether your iPad, jailbreaking is a helpful solution for as long as you're willing to void your warranty from Apple. Good luck.
Lack of Cameras
So why didn't Apple didn't fit cameras in their bulky tablet? This is another disadvantage that makes it a real inferior among other competitors of iPad. Either for simply taking still images or video conferencing while on the go, cameras are undeniably indispensable features for a mobile device like a tablet pc. [caption id="attachment_256" align="aligncenter" width="198" caption="no cameras for iPad"]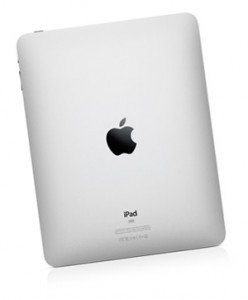 [/caption]
No Flash Support
Get over with your favorite Facebook apps in Flash, forget flash videos and other websites using flash objects as iPad doesn't support Flash. Apple argued that Flash is too buggy that it can't support the Flash Format. But how come other major names including Nokia, HTC, Google and Microsoft are able to support Flash? Or Apple want to divert its users to its App Store instead?
No SMS and Voice Calls
The 3G iPad
model
comes with a SIM card slot yet you can't utilize it for SMS and voice call – it's solely made for 3G connection. The iPad Samsung alternative for example allows SMS and voice calls on their tablet PC making it into an instant mobile phone.
Bulky
With a
size
of (242.8) x (189.7) x (13.4) mm, the iPad comes not so handy. It doesn't fit on most pouches so you might need an extra case for it.