Together with the Titan, HTC is also launching the HTC Omega or HTC Radar to kickoff their Windows Phone 7-powered smartphones for 2011. Reviewers saw this as a company strategy - the HTC Titan to target the high-end users, while the HTC Omega for the general or usual smartphone buff.
•
 New and Practical Design Fashioned from a single piece of metal, HTC incorporated its signature quality and durability of build into this handset. It also mimics one of the brand's tablets, the HTC Flyer which is coated in white and silver – a design never seen on an Android phone.
•
 Photo/Video Quality The HTC Radar has a smaller screen size than the Titan. But at similar 480x800 resolutions, it gives off considerably sharper and more vibrant colors. It also provides a higher level of responsiveness. Also. Combined with its 5MP camera is an F2.2 Lens and a backside-illuminating sensor (BSI sensor). This allows high-quality snapshots and videos even in extreme conditions.
•
 Easy Sharing and Entertainment A notable feature of the handset which comes with its fresh OS is Windows Phone "Threads". It keeps the user up to date with his social network accounts like Facebook and Windows Live Messenger. HTC didn't also fail to mix in some of its updated entertainment features such as the HTC Watch – the company's own media rental and download service. There is also the so-called HTC Footprints which keeps you connected to peers by letting you share small everyday life events and where-have-beens. HTC provided greater focus on Dolby 5.1 and SRS for the Sound Enhancer.
•
 Release Dates, Price UK and US release dates are set on October 15, 2011. Price starts at £349 ($552.51). It will run on T-Mobile's 4G Network in the United States. To get more glimpse of the HTC Radar's highlights, watch it's brief official video: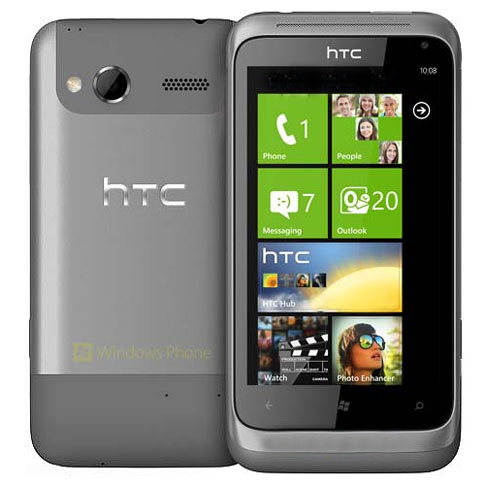 •
 Specs
| | |
| --- | --- |
| OS | Windows Phone OS 7.5 Mango |
| CPU | Single core 1GHz Snapdragon |
| Storage | 512 MB RAM8GB total storage |
| Display | 3.8-inch touch screen with 480 x 800 resolution |
| Dimensions | (120.5) x (61.5) x (10.9) mm |
| Conenctivity | DLNA, Wi-Fi, 3G, GPRS, EDGE, Bluetooth |
| Camera | 5MP with LED flash,0.3 MP VGA secondary camera720p HD video recording |