One of the highly anticipated Android smartphones this 2012 is the HTC One X. It's not just and Ice Cream Sandwich phone, it also one of the initiator of the soon to be next trend for smartphone CPU, quad-core CPUs. The One X receives most of the attention as it is deemed to be the flagship model on the HTC One family. Other members include the HTC One XL, HTC One XL, HTC One S, and HTC One V. This week the HTC One
family of ICS phones
created much tech buzz among the European consumers as their most awaited availability has come to the region. Today, the One X and One S are now available for sale in Germany through mediamarkt (visit mediamarkt.de). The One X is sold at €579 while the One S is at €479. On other parts of the region (that include Austria and Switzerland), the devices are expected to arrive on Monday. These include the HTC One X, One S and One V. The superior One X will be at €599, the One S is at €499 and the budget choice One V is at €299.
About the HTC One Family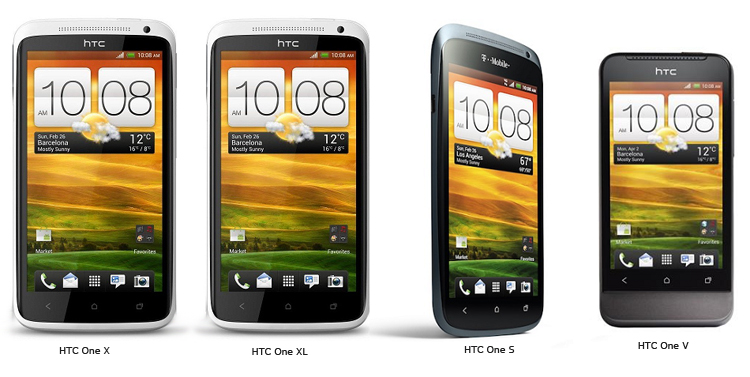 HTC One X
– is a 4.7" Android ICS with a 1.5GHz quad-core CPU. It is
often compared
to the LG Optimus 4X HD, another Android ICS phone that possesses almost same specs with the HTC One X.
HTC One XL
– This is almost like (in size, appearance) the One X except it packs lower specs inside its frame than the former. It's processor is a dual core 1.5GHz and it has lower built-in storage.
HTC One S
– Also a 1.5GHz dual core phone; has lower screen resolution. It is slimmer than the previous two above, with 7.8mm thickness compared to the 8.9mm.
HTC One V
– is the budget option in the group. It has the smallest screen at 3.7 inches and is the thickest member at 9.2 mm. It has the least quality of specs, as expected.