Here is a list of
smarthones from Blackberry
with full touch screen. The Blackberry Torch 9800, Blackberry Storm 2 9550 and Blackberry Storm 9530.
Blackberry Torch 9800 The Blackberry Torch 9800 is the latest full touch screen smartphone from Blackberry. Besides the full touch screen display, the Torch 9800 also features an external qwerty keyboard (slide-out).
This smartphone has dimensions of (4.37) x (2.44) x (.57) inches and weight of 161.1 grams. Its 3.18" full touch screen HVGA display has 480x360 pixels resolution.
For storage, the Torch 9800 has 512MB onboard memory, and a 4GB media card is included in the package. The storage is further expandable up to 32GB through a microSD.
Other features include the new Blackberry OS 6, built-in social media apps, WiFi, Bluetooth, and a 5MP camera.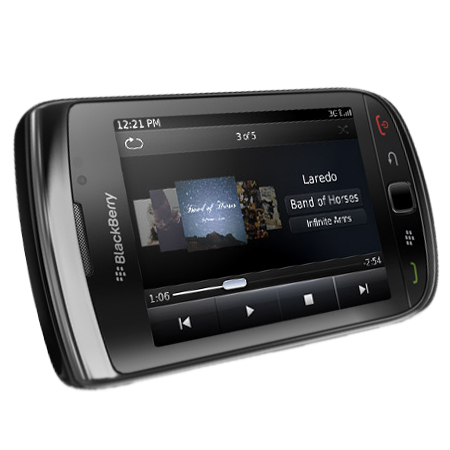 Blackberry Storm2 9550 The Blackberry Storm2 9550 is the second installment of the original Storm 9530. This line of smartphones from blackberry is popular for their full touch screen. Unlike its predesessor, the Storm2 9550 features WiFi and 3G.
The Storm2 9550 has dimensions of (4.43) x (2.45) x (.55) inches and weight of 160 grams. Its full touch screen display is 3.25" measured diagonally and has 480x360 pixels resolution. It features qwerty virtual keypad for input. It has built in physical keys though (menu, answer and end call, left/right navigation, volume/camera zoom, mute, and power/lock keys)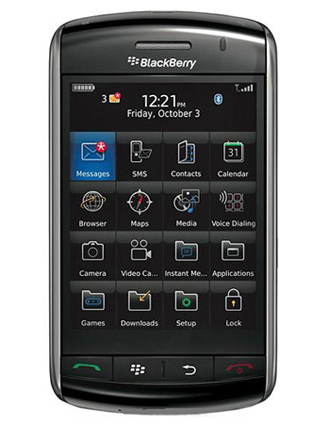 This model has built-in 256MB memory and comes 2 GB memory card. Memory can be further expanded through its microSD slot. Other features include bluetooth, GPS, 3.2 Megapixel camera with flash and auto focus, and support to various media files.
Blackberry Storm 9530 The Blackberry Storm 9530 is the first full touch screen phone from Blackberry, and the predecessor of the Storm2 9550. This model is pretty similar to its descendant in terms of features with just some variations in memory capacity, weight and the exclusion of WiFi connectivity.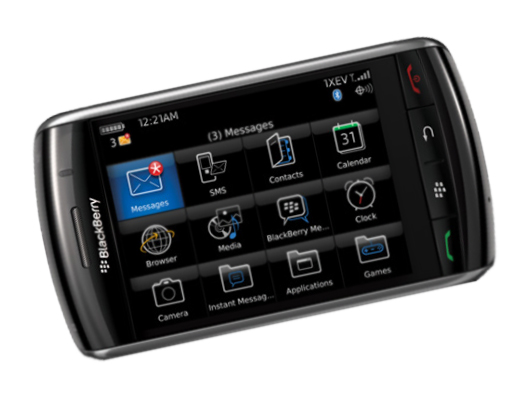 The Storm 9530 has built-in 128MB memory and comes 1 GB memory card. Storage capacity can also be expanded through its microSD slot.
This smartphone weighs a bit lighter at 155 grams.