Blackberry Bold 9900
First in our list is the Blackberry Bold 9900. This unit is scheduled to be officially release this year. Formerly known as Blackberry Pluto, the Bold 9900 will definitely be a popular choice for blackberry fans this 2011. Like its predecessors, the Blackberry Bold 900 has the
qwerty keypads
with 39 keys as well as the SurePress technology powered Touch Screen. This touch screen boasts a resolution of 480x360 pixels. It has a 3.2 Megapixel camera with LED flash. Additionally, it has GPS capability as well as Wifi for network connectivity.
Blackberry Style 9670
Next in our list is the Blackberry Style 9670. This smartphone is equipped with full qwerty keypad and a trackpad. What makes it unique among its peers as well as from competitors is that it this Blackberry unit has able to pack the qwerty keyboard and trackpad in a flip phone. It has dimensions of (96) x (60) x (18.5) mm when closed and (175.5) x (60) x (18.5) mm when it's flipped out.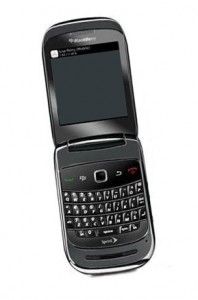 The Style 9670 has 512 internal memory, which is expandable up to 8GB through its microSD slot. Its 5 Megapixel camera has flash and continuous auto-focus capability.
Blackberry Torch 9800 The Blackberry Torch 9800 with combined qwerty keyboard and touch screen, is another model in the list.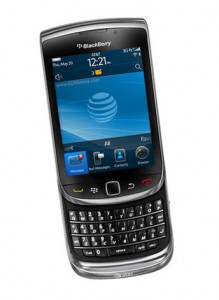 This slide mobile phone is powered by 624 MHz processor and has 4GB of internal memory. It's a slim model with (111) x (62) x (14.6) dimensions. Its screen has resolution of 320x480 pixels. Additionally, the Torch 9800 has a 5 Megapixel camera with LED flash.
Blackberry Curve 8980, Storm 3 Other models to watch for this year are the Blackberry Curve 8980 and the Blackberry Storm 3. Both have no official dates of release as well as detailed preview of their technical specifications.