The first generation iPhone was unveiled way back in June 2007. Now, this smartphone from Apple is on its 4
th
generation – iPhone 4. Prior to the iPhone 4 are
iPhone 3GS, iPhone 3G
, and the original iPhone first generation. Here's a comparison of all different models. (Also, see the chart of specs comparison at the end of this post)
iPhone 4
Apple announced the fourth generation (4G) iPhone in June 2010. The smartphone became officially available few weeks later in the United States as well as in the UK, Germany, France and Japan. There have been great improvements from the previous versions. Some of the noticeable hardware differences compared to the previous models include: an insulated stainless steel frame for the iPhone that functions as the antenna, a new
iPhone A4 processor
that has significantly enhanced the device' speed, an increased in size of RAM, and higher camera resolution.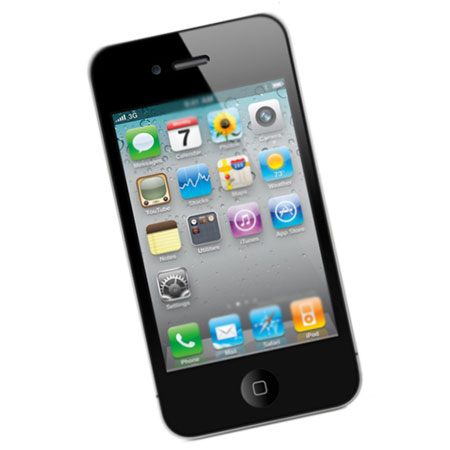 The iPhone 4 connects on GSM network and was exclusively available for AT&T prior to Apple's announcement on January 2011 of a new variant, the iP0hne 4 CDMA, which is made available on Verizon Wireless.
iPhone 3GS
The iPhone 3GS, also known as the third generation iPhone, is the iPhone model prior to the latest iPhone 4. It was released on June 2009 in the United States and other countries. This version is still available and on production though.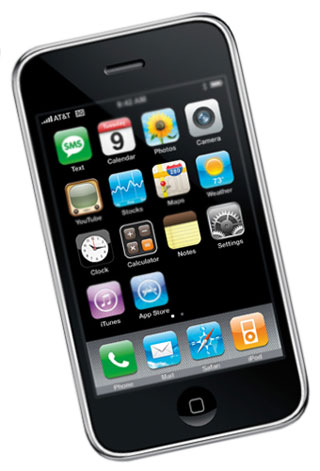 The iPhone 3GS succeeded the iPhone 3G. The  "S", from the model name 3GS, implies an improved iPhone "Speed". Thus new features are focused on hardware components that deliver the promised speed. Prices for the 3GS has greatly reduced when the iPhone 4 was released.
iPhone 3G
The iPhone 3G is the second generation iPhone released in June 2007. Support and production for this unit has already been discontinued. This iPhone model is pretty much similar to its predecessor except to the new 3G feature. Price for this version has been reduced when its 3GS successor arrived. The iPhone 3G has been made the budget iPhone model during that time.
iPhone (Original)
The iPhone's success is dated back in 2007 when Apple unveiled their first iPhone smartphone. The original iPhone or iPhone first generation's success can be attributed to its
revolutionary touchscreen
. iPhone's development began way back in 2005 when a team of Apple engineers started researching the possibility of developing a multi touchscreen on a mobile device. These days, support and production of this version has been halted. Priority has been shifted to the succeeding versions.
Comparison Chart
IPhone 4

iPhone 3GS
IPhone 3G
IPhone (Original)
Variant
iPhone 4 GSM
IPhone 4 CDMA
Release Date
June 2010
July 2011
June 2009
June 2009
June 2007
Operating System
iOS 4.0
iOS 4.2.6
iOS 3.0
iOS 2.0
iOS 1.0
Display
3.5-inch capacitive touch screen(640) x (960) pixels
3.5-inch capacitive touch screen(320) x (480) pixels
3.5-inch capacitive touch screen(320) x (480) pixels
3.5-inch capacitive touch screen(320) x (480) pixels
Processor
1GHz ARM Cortex-A8Apple A4 chipset
600 MHz ARM Cortex-A8
412 MHz processor
412 MHz processor
Memory
512 RAM16 or 32 GB storage
256 MB RAM8, 16, or 32 GB storage
128 MB RAM8 or 16 GB storage
128 MB RAM8 or 16 GB storage
Data Connectivity
GPRSEDGE
N/A
WiFi b/g3G Bluetooth USB 2.0
WiFi b/g3G Bluetooth USB 2.0
WiFi b/gBluetooth USB 2.0
WiFi 802.11 b/g/n3G Bluetooth USB 2.0
Cameras
5 MegapixelLED Flash Secondary camera present
3.15 Megapixelno secondary camera
2.0 Megapixelno secondary camera
2.0 Megapixelno secondary camera