From E-book Reader to a Full Tablet
The Kindle is a portable, handheld e-book reader that was initially introduced in the United States on November 2007 by Amazon.com. This tablet brags of an electronic paper display which gives users a reading experience comparable to reading a real book. It received great reception from consumers during its launch; in fact, the first generation was sold out five and a half hours right after its release. Amazon followed this with other versions of the Kindle, namely, the Kindle 2, Kindle DX, and Kindle 3 The Kindle 3 was officially announced on July 29, 2010 and was released last August 27, 2010 in the United States and the United Kingdom. It is available in white or graphite colors.
Upcoming Kindle Tablet
Amazon will probably be advancing into a new venture, specifically into the thriving tablet market. The maker of the most prominent e-book readers are rumored to be releasing their first full-fledged tablet that might even be a serious competitor to the iPad. According to reports, this tablet will feature a 7-inch capacitive touch screen. It will run Android, but a version probably older than Android 2.2. This will also be the first Kindle to have a full-color screen and no e-ink element. This tablet will be backlit. It will run on a single-core chip, will have 6GB of internal storage and is Wi-Fi capable.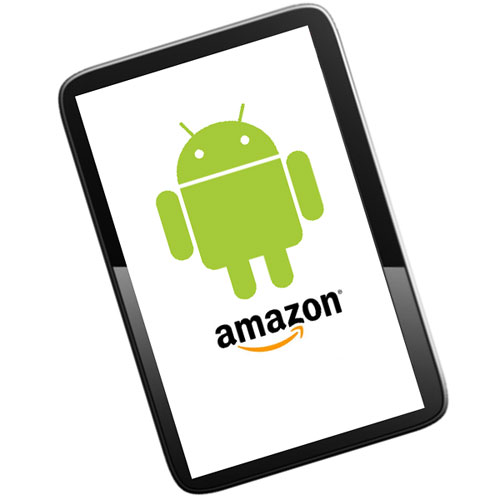 Overview of specs
Full-color 7-inch touch screen
Two-finger multi-touch display
Runs Android v2.2 or older
6GB of storage
10hrs battery life
Rubberized backing
No camera
One great advantage of this Kindle tablet is the incorporation of the other Amazon services. Users will have an easy access to the Amazon store. The e-book reader will be very much like the successful Kindle readers. It will feature Amazon's Cloud player, Amazon's Instant Video Player and Amazon's Android appstore. Overall, this looks like it would be that simple but highly practical tablet that would appeal to a particular market. It's very faint complexity enables increased responsiveness and easy usage and understandability.
Kindle Tablet Release Date, Price
Amazon's target date of release is by the end of November this year (2011). They are also planning for a 10-inch version with 3G capability sometime next year. And with the alleged price of only $250, it's not a bad deal.